My Story
I'm an American-born, Italian-based Public Speaking and Communication coach with an accomplished TV and Theatre Career. My mindful, yet fun teaching techniques have helped thousands of people master the skill of charisma and break communication barriers.
Read More
TV & Theatre
I've been a professional actress for 15 years and am best known for my starring role as Professor Tucker in the comedic TV series Maggie & Bianca Fashion Friends that airs nightly on the RAI Gulp channel in Italy and in 180 countries across the globe on Netflix. I also co-founded F.E.S.T.A. Theatre Company and produce and act in many of its productions.
Business & Academia
Outside of my acting career, I've also held high-level jobs in Public and External Relations as well as Learning and Development, which has given me insight into both the academic and business environments. In addition, I have been a professor of "Public Speaking" and "Body Language and Communication" at the European University Institute, the European School of Economics, Istituto Lorenzo de'Medici and the University of Texas at Austin.
Coaching
I teach speakers and professionals in strategic business and leadership roles effective ways to perfect their presence and speaking skills onstage, in the courtroom, classroom, boardroom and onscreen.
My techniques incorporate elements of theatre, improvisation and comedy into teachings as I have found that this type of mindful and fun experiential learning leads to the most effective, transformational changes in my clients.
I believe that charisma is a skill that can be learned and which, once mastered, has the potential to motivate, persuade, inspire, and advance business and personal interests.
TED Talks
I have served as the speaker coach for two TEDx Talks, the TEDxFiesole and TEDxOltrarno events, and have personally coached 15 TEDx speakers to success on the red dot!
Trusted by Top institutions and organizations around the world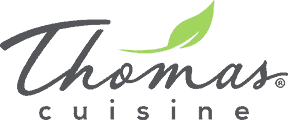 You can do it too
Gain confidence and create lasting impressions
I've helped thousands of students around the world find their confidence in their voice and leave lasting impressions. My methods are a culmination of over two decades teaching and coaching speakers, leaders, managers and other professionals to become better speakers.